How to Choose the Right Interior Design School for Your Career Goals
So, you want to become an interior designer? Well, that's fantastic! The easiest way to start is to enroll in an interior design course in Kolkata. And choosing which school to attend and which interior design courses to take is a huge decision to make whether you are a recent high school graduate, someone who will soon receive their diploma or someone who is changing careers.
What Is Interior Designing?
How we use spaces – that's what everything in interior design revolves around. It is an essential, powerful part of our everyday lives and affects how we live, work, play, and even heal. Beautiful public spaces, functional workplaces, comfortable homes, —that's interior design at work.
Choose the Right School for You, Not the Just the "best" One
A very competitive industry for those with artistic talent is interior design. Expanding your design talents through formal education can be a crucial first step on the way to a career in interior design, but choosing the right interior designing college in Kolkata can be challenging.
You should take a number of things into account, such as your financial condition, your career objectives, and your personality. Along with the educational options and interior design faculty, you should have a solid understanding of everything from location and size to culture.
What Makes Interior Design Schools Different?
It truly does matter where you choose to go to college! Future employment opportunities may be impacted by the program of study chosen. We advise you to consider finding the best interior designing college in Kolkata you can identify with and feel at ease if you're looking for an undergraduate course in interior designing after completing your 12th standard. If you don't compare, you won't know what will work for you.
As you consider the social implications of design, you will work in the interior design studio and workshops at INSD Kolkata to explore how light, scale, materials, color, texture, and their acoustics affect human reactions. With the support of our knowledgeable academics and professionals, you'll also master a range of techniques and methods for visualizing with the, including:
Sketching by hand
Industry-standard 3D digital platforms
Collage
Photography
Model-making
Why Choose INSD for Interior Design Course in Kolkata?
At INSD Kolkata, you will explore interior design as a means of resolving human needs and social challenges, which will help you develop your creativity, professional craft, creative expression, and problem-solving skills.
As you get experience designing for a variety of interiors, from houses, hospitals, and housing projects to hotels and commercial spaces, our Bachelor's degree will encourage you to take into account how people react to spaces.
Through lectures, seminars, and live projects at all levels, you'll master industry-standard design techniques and digital tools and gain the insight of visiting professionals.
Above all, you'll have the chance to pursue your interests as you create your own style, approach for tackling problems in interior design, and professional portfolio.
Conclusion
It can be challenging to choose the best interior design college in Kolkata. The curriculum, resources, and staff of the school are only a few of the many factors to take into account. However, it is crucial to choose a school with a strong design program if you are serious about pursuing a career in interior design.
Get yourself enrolled in INSD Kolkata if you want to learn interior design from expert academics and technicians. To know about the interior design course fees in Kolkata, enquire now!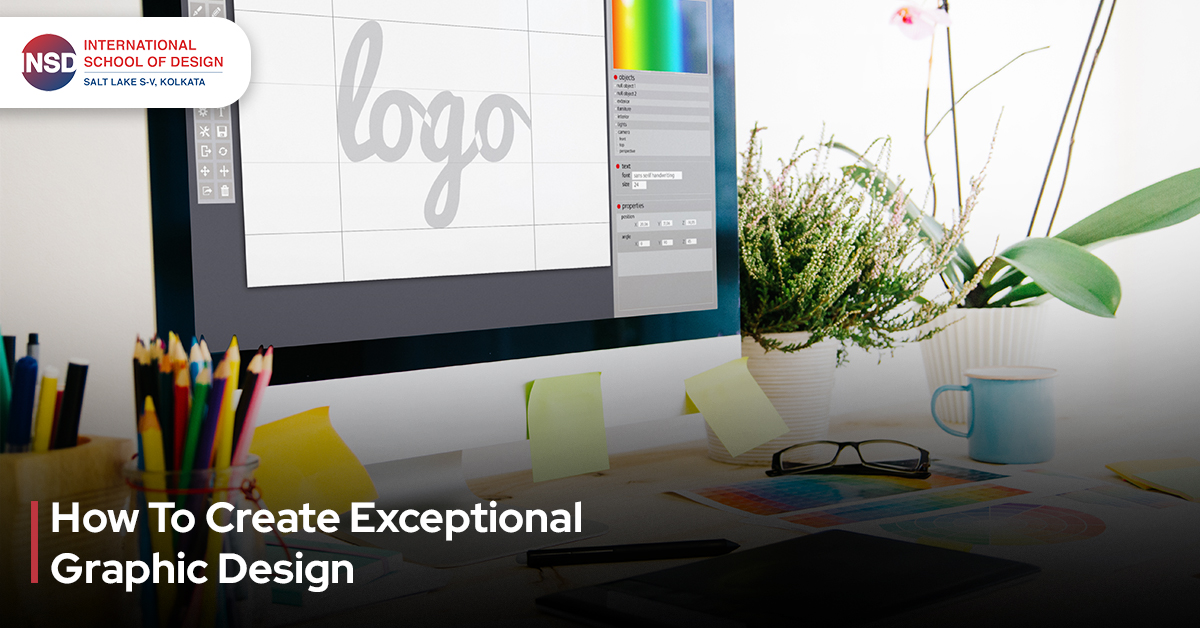 September 22, 2023

INSD Kolkata
Graphic design is a powerful tool that can elevate your brand, convey a message, and captivate an audience. Whether you're a seasoned designer or just…