Choosing the Best Interior Designing College in Kolkata: A Guide
A lot of people are interested in the constantly expanding field of interior design. There has never been a greater need for qualified interior designers, which has resulted in a surge in the number of colleges providing interior designing courses.
Choosing the best interior designing colleges in Kolkata might take time and effort because there are so many options available. In this blog, we'll go through the important things to consider while choosing interior design colleges in Kolkata.
Accreditation
When choosing an interior designing college in Kolkata, accreditation should be your top priority. Accreditation is crucial because it guarantees that the college upholds a set of rigorous and high-quality standards. An accredited college is one that has satisfied the criteria established by the accrediting agency, an independent organization that evaluates colleges on the basis of particular standards.
For future job prospects, accreditation is also crucial. Because they are confident that graduates from authorized institutions have gotten a high-quality education, many employers prefer to hire these individuals.
Program Curriculum
Another important aspect to take into account while picking the best interior designing colleges in Kolkata is the curriculum of the course. A wide range of interior design-related subjects, including design theory, drafting, computer-aided design, and materials and finishes, should be covered in the curriculum. Additionally, the curriculum must give students hands-on experience through design projects or internships.
Make sure to carefully review the course's curriculum before deciding on a college. Make sure the course offers a comprehensive education that covers all facets of interior design.
Faculty
The quality of interior designing students' education is significantly influenced by the faculty of an interior design program. It's crucial to pick an institution with qualified faculty members who are enthusiastic about instructing and mentoring students.
Find universities with professors who have experience in interior design or a comparable topic. To make sure the faculty has the qualifications to give students a top-notch education, you may also verify their credentials, including their education and professional experience.
In addition, you should also consider interior design course fees in Kolkata of the colleges offering these courses.
Facilities and Resources
When choosing a college for interior design, facilities and resources are also crucial things to take into account. Students can acquire the information and abilities necessary to excel in the field by attending a college with cutting-edge facilities and resources.
Look for interior design colleges in Kolkata with design studios, computer labs, and libraries with significant collections of design books and magazines. It's crucial to take into account if students have access to resources like 3D printers, laser cutters, and other machinery that they might require to complete design projects.
Career Services
Another important aspect to consider while choosing the best interior designing colleges in Kolkata is the availability of career services. Look for colleges that offer networking opportunities, career counseling, and job placement assistance. You can prepare for the job search process and connect with potential employers using these services.
Scope of Interior Design
Interior design is the art and science of improving the interior of a space, such as a house, workplace, or commercial building, in order to make it more aesthetically beautiful and practical. In order to develop design concepts, choose materials and finishes, and supervise the implementation of the design, interior designers must first collaborate with their clients to understand their needs and preferences.
Interior designers work in a variety of settings, including architectural firms, design firms, and furniture stores. The services of some interior designers are offered to clients on a project-by-project basis as freelance consultants.
For those who are passionate about design and creativity, a career in interior design may be extremely lucrative and fulfilling. It enables individuals to use their creativity and artistic skills to transform a space into a lovely and useful setting that satisfies their client's needs and desires.
Great attention to detail, strong problem-solving skills, and the ability to work well with clients and other professionals—such as architects and contractors—are requirements for interior designers. Along with having a thorough understanding of building codes and regulations, they also need to be knowledgeable about materials, finishes, and construction techniques.
Choose INSD Kolkata
The potential for flexibility and creativity is one advantage of a profession in interior design. Interior designers can work on a range of projects, from residential to commercial, and they might focus on a specific field of design, such as sustainable design or healthcare design.
A profession in interior design can lead to financial success and artistic fulfillment if you have a bachelor's degree in the field.
Interior design courses from INSD Kolkata will teach you everything you need to know, whether you want to start a career in interior design or simply want to spruce up your own house. You'll learn how to design stunning interiors that reflect your personality and style, from color theory to furniture placement. Enroll today to unlock your inner designer.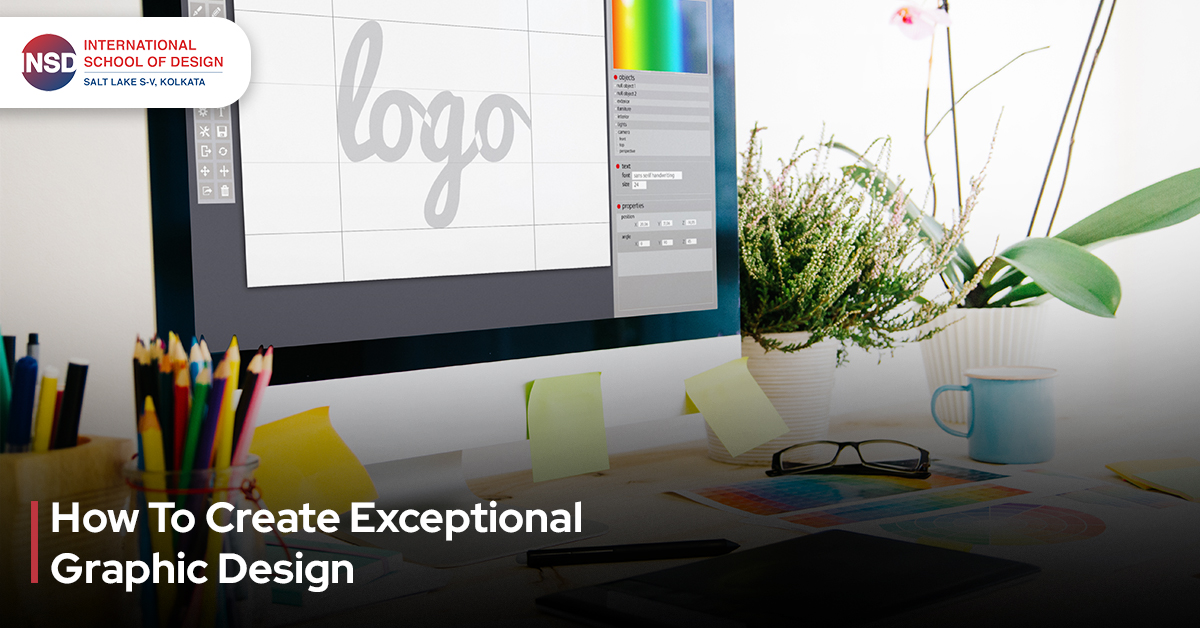 September 22, 2023

INSD Kolkata
Graphic design is a powerful tool that can elevate your brand, convey a message, and captivate an audience. Whether you're a seasoned designer or just…