Crafting Visual Stories on Pursuing a Graphic Design Course in Kolkata
In today's visually-driven world, graphic design plays a crucial role in capturing attention, conveying messages, and shaping perceptions. If you have a passion for creative expression and visual communication, pursuing a graphic design course can open doors to exciting career opportunities. Kolkata, known for its rich cultural heritage and artistic atmosphere, offers a range of options when it comes to graphic design education. In this blog, we will explore the benefits of pursuing a graphic design course in Kolkata, the top graphic designing colleges in the city, and why a graphic design institute like INSD Kolkata stands out among the rest.
Graphic Design Course in Kolkata
A graphic design course equips aspiring designers with the knowledge and skills to create visually captivating designs across various mediums. Kolkata, as a creative hub, provides numerous institutions that offer comprehensive graphic design courses. These courses cover a wide range of topics, including design principles, typography, layout design, branding, digital illustration, and more. By enrolling in a graphic design course in Kolkata, you can gain the necessary technical skills and creative expertise to bring your design ideas to life.
Graphic Designing Colleges in Kolkata
When it comes to choosing the right graphic designing college, Kolkata offers a diverse range of options. However, it is essential to consider factors such as faculty expertise, curriculum, industry connections, and infrastructure. Among the top graphic designing colleges in Kolkata, INSD Kolkata stands out as a leading institute known for its excellence in graphic design education. Let us delve into what sets INSD Kolkata apart and why it is a preferred choice for aspiring graphic designers.
INSD Kolkata: A Premier Graphic Design Institute
INSD Kolkata has established itself as a premier graphic design institute, offering industry-relevant courses and holistic learning experiences. The institute's curriculum focuses on developing strong design fundamentals, fostering creative thinking, and providing hands-on practical training. Under the guidance of experienced faculty, who are experts in their respective fields, students at INSD Kolkata receive personalized attention and mentorship throughout their journey.
INSD Kolkata's state-of-the-art infrastructure creates an inspiring environment for students to explore their creativity. The institute is equipped with modern design labs, software, and resources that help students gain practical knowledge and skills. INSD Kolkata's emphasis on industry connections and collaborations provides students with opportunities to engage with professionals, participate in real-world projects, and build a strong network within the graphic design industry.
Internship and Placement Opportunities: One of the key advantages of pursuing a graphic design course at INSD Kolkata is the institute's commitment to providing internship and placement opportunities. INSD Kolkata has established collaborations with renowned design firms, advertising agencies, and corporate organizations, ensuring that students gain valuable industry exposure during their studies. Internships allow students to apply their skills in real-world scenarios, gain practical experience, and build their portfolios. INSD Kolkata's placement cell assists students in securing rewarding career opportunities, enabling them to kickstart their professional journey.
Community and Alumni Support: Another aspect that sets INSD Kolkata apart is its strong community and alumni support system. The institute encourages collaboration and fosters a sense of belonging among its students. Regular workshops, seminars, and guest lectures by industry professionals further enhance the learning experience. INSD Kolkata's alumni network is an invaluable resource, providing mentorship, guidance, and opportunities for students to connect with successful professionals in the graphic design industry.
Graphic Design Course Fees in Kolkata
While considering a graphic design course, it is important to evaluate the course fees and the value it offers. INSD Kolkata understands the financial constraints that students may face and strives to provide affordable education without compromising on quality. The institute offers competitive graphic design course fees, ensuring accessibility to a wider range of aspiring designers.
Choosing the Right Path: Choosing the right graphic design institute is a crucial step towards a successful career in the field. When considering graphic designing colleges in Kolkata, assess the course curriculum, faculty expertise, infrastructure, industry connections, and placement opportunities. INSD Kolkata, with its industry-oriented approach, experienced faculty, state-of-the-art infrastructure, and strong community support, emerges as an ideal choice for those passionate about graphic design.
In conclusion, pursuing a graphic design course in Kolkata offers aspiring designers a platform to nurture their creativity, develop their skills, and launch a rewarding career. With its renowned graphic design courses, industry connections, and commitment to quality education, INSD Kolkata is a trusted graphic design institute that empowers students to craft visual stories that make an impact. Start your journey in graphic design with INSD Kolkata and unlock your potential as a visual storyteller.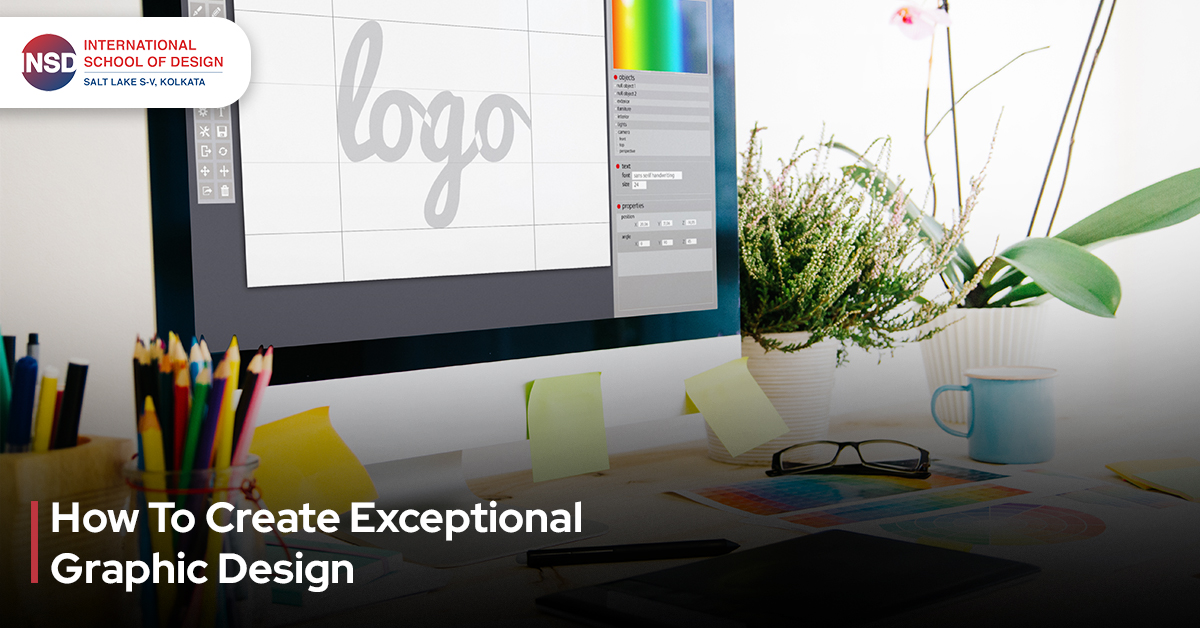 September 22, 2023

INSD Kolkata
Graphic design is a powerful tool that can elevate your brand, convey a message, and captivate an audience. Whether you're a seasoned designer or just…