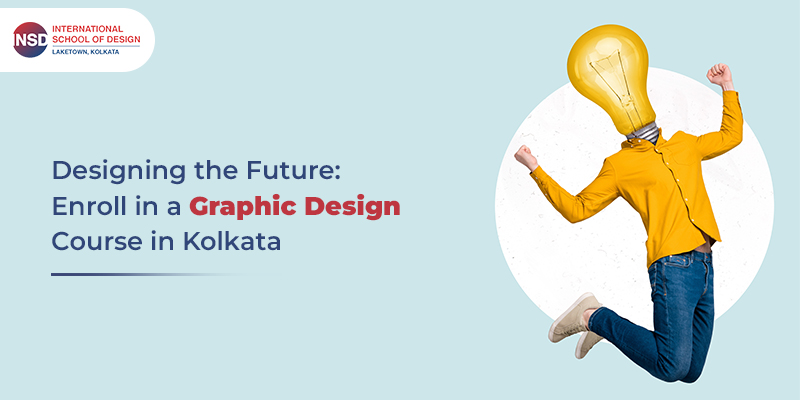 Designing the Future: Enroll in a Graphic Design Course in Kolkata
Students who want to enter the area of graphic design take classes developed for them. Visual appeal is paramount when it comes to the work of graphic designers. Coursework in graphic design often focuses on creating visual content such as drawings. It includes illustrations, logos, and layouts. It is done by hand or using a Graphic Design Course In Kolkata. This area of design is called typographic design. It incorporates elements like typography, photography, and illustration.
Where should we start with the course's highlights in graphic design?
Graphic design refers to the practice of creating visual content. This is both engaging and informative for its target audience. This is done via the strategic use of visual elements. Photography and typography are such elements. There are thousands of annual job openings in the industry. It is the most sought-after subfield of design in India.
Courses in graphic design are open to students from various disciplines. That includes art, science, and business. A valid diploma or certificate of completion from an accredited institution is required. After getting that, you need to enroll in graphic design classes.
What Are the Admission Requirements?
Certificate and diploma programs in graphic design typically only require a student to have a minimum GPA in high school (10+2). But bachelor's and master's degree programs often necessitate something more. It is the completion of a competitive entrance exam. This is essential before acceptance. Programs leads to a certificate or diploma in graphic design. They are often shorter in length. Those leading to a bachelor's or master's degree in the field have broader ones.
The ability to perform arithmetic is not a prerequisite. You can enroll in graphic design classes and then develop such skills. Basic aptitude questions on tests for graphic design schools may be answered. You should have just a rudimentary knowledge of mathematics at the level of the tenth grade for that.
You can have a Bachelor of Graphic Design, a Bachelor of Design in Graphic Design, or a Master of Arts in Graphic Design. You can also do a Bachelor of Arts in Graphic Design with Honours or a Bachelor of Design in Graphic Design. All are available from Graphic Designing Colleges In Kolkata. They are some of the most respected undergraduate and graduate degrees in fields of graphic design. Only a select few people take extra classes in graphic design and visual effects. They are important to set themselves apart from other candidates for the same profession.
Taking Graphic Design Courses: Why?
If you want a creative outlet in your future career, graphic design happens to be a great option to consider. It's getting more possible to work remotely from anywhere in the world. For that, your field needs to be digital. Those with marketable graphic design skills may choose full-time employment. For that, they can work with a multinational corporation. They can contract work on marketing campaigns for small businesses. Otherwise, they can enjoy the independence of freelancing as their own boss.
Prerequisites for Artistic Ability in Graphic Design
The qualifications for graphic design classes may be met by anybody. He has to be graduated from high school with an emphasis in either the arts, business, or science. A bachelor's degree in graphic design is surely required for graduate study in the area.
Degree studies at the Graphic Design Colleges In Kolkata leading to Graphic Design certification are open to grads. They should have a 10+2 in any field (Arts, Science, or Commerce).
Digital media-savvy graphic designers are in particularly high demand right now. Companies like Apple, Google, Specsavers, and others are always on the lookout. They search for talented new graduates in graphic design programs. So anybody with an interest in exploring their creative side should consider enrolling in such a program.
Skills Necessary in the Field of Graphic Design
It takes a combination of "hard skills" and "soft skills" or multiple types of abilities. Then they can succeed as a graphic designer. Knowledge of typography and the Adobe Creative Suite, especially Photoshop, is also essential. It is so for every graphic designer. Many newcomers to the field of graphic design swear by Adobe's Creative Suite. They call it the most dependable and user-friendly program they've ever used. Superior customer service skills and creative problem-solving are essential. These are two of the most sought-after intangible qualities. Graphic design is a simple venture for someone who already has the necessary skills.
A Career in the Graphic Design Industry
You'll need a master's degree in graphic design from a recognized institution and some additional certifications in the industry. Opt for it before you can begin working as a professional designer. This is the recommended course of action. Technical and interpersonal abilities are required of a graphic designer. They should be taught to students in addition to the essential coursework. There are certified experts in HTML, Photoshop, CSS, and Web Design, in addition to a four-year degree. They will have an advantage when applying for available employment.
The Benefits of Studying Graphic Design
Numerous Career Pathways Present Themselves
Digital media specialists within the graphic design community are in particularly high demand. Any business would struggle without good design. So any office space may benefit from a design upgrade. There is a wide range of job openings in the in-house design teams of major corporations. This includes companies like Apple and Google. As a graphic designer, you may choose from many different fields of employment. It has designing for the web, mobile devices, or television.
Do Your Best Work A Point to Keep in Mind
As a graphic designer, you will be responsible for a wide variety of tasks. One of that is the creation of original, high-quality work that you are proud to share with the world. Have your work shown in a real-world situation. They can be a billboard or in a shop, which is thrilling because it has the potential to be viewed by people in the future. The Graphic Design Institute In Kolkata is the best choice in this case.
Numerous Occupational Fields Are Available to You
The need for skilled designers is increasing. They can help businesses communicate their ideas via visuals is universal. Designers have the option of working with a wide range of customers on a diverse selection of projects. They may also specialize in a subset of the design industry. Possibilities abound in any of these two directions.
Enhancing Your Problem-Solving Abilities
The constant need to think creatively and find solutions to new problems makes graphic design a fantastic mental workout. It tests your mettle. It ensures you're giving it your all so that you can properly resolve the situation at hand. Therefore, graphic design may help you keep your brain healthy and busy. This is important for staying mentally sharp.
Conclusion
One of the numerous benefits of a Graphic Design Course In Kolkata is that it is a highly sought-after profession. Having completed the appropriate training, you will be able to have a lot of fun in this industry, which is also one of the most lucrative in the economy. Your current financial condition will become one of the most crucial considerations. It will be as you go forwards with your plans to get a degree in this area.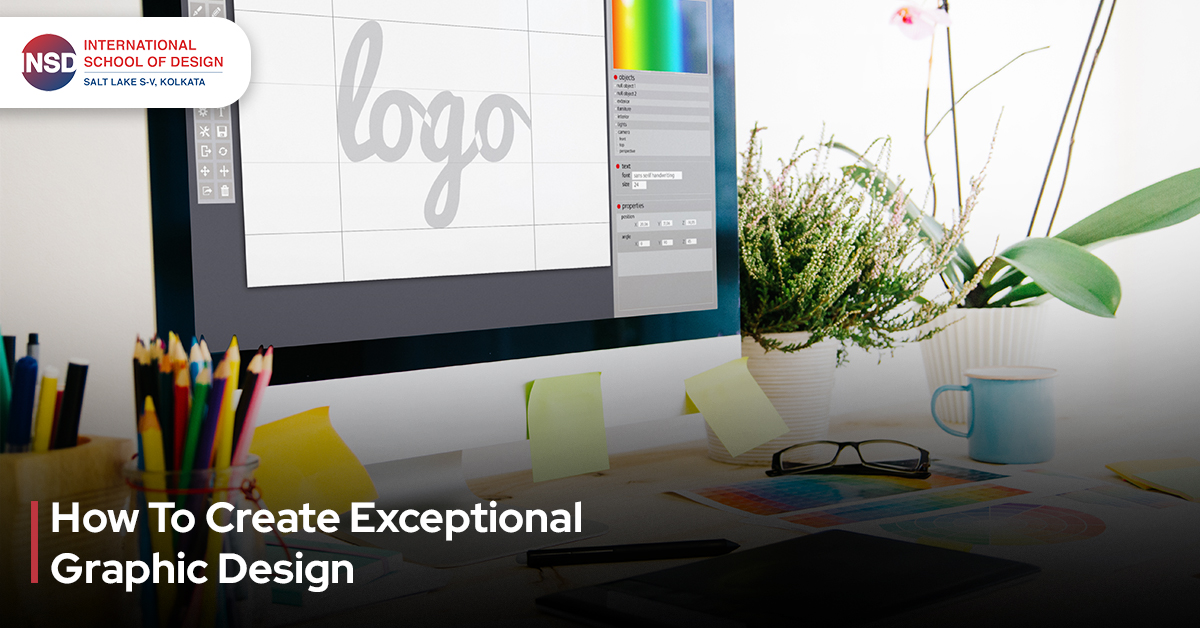 September 22, 2023

INSD Kolkata
Graphic design is a powerful tool that can elevate your brand, convey a message, and captivate an audience. Whether you're a seasoned designer or just…