Essential Fashion Design Skills Every Aspiring Designer Should Master
If you've always wanted to pursue a creative, satisfying career in fashion, you might be unsure of how to get started. From marketing to design, the list of fashion jobs offers a wide range of opportunities. You might also open your own business, work in the entertainment industry as a costume designer, or work as a personal stylist.
If you want to learn how to become a fashion designer, you can pursue your objectives by enrolling in our fashion design course at INDS Kolkata.
Top 5 Essential Fashion Design Skills
Before choosing a career path in fashion design, it's important to think about whether you already have the skills required for the job or if you have the drive and aptitude to acquire them.
As a result, the following 5 skills are essential for any aspiring fashion designer to have:
Thirst for Knowledge:
Fundamentally, trends are always changing.You'll need to understand both traditional as well as contemporary trends in order to create your own, which necessitates a passion for learning. If you want to understand what will be fashionable in the future, you must have a good understanding of what came before.You'll need to learn about notable designers and the history of fashion. You must also understand that you will always need to improve your skills, which means your quest for knowledge will never end.
Creativity: A career in fashion design requires an advanced aesthetic sense. Even if your sense of style and preferences will change as your work progresses, you do need to have a distinctive point of view. Additionally, you'll need to be able to think creatively, be flexible, and keep up with fashion trends.
Aptitude for Sewing: Every well-known designer had to start sewing, even though many of them don't do their own sewing. You must be able to put your thoughts into action with fabric rather than merely on paper if you want to become a fashion designer.Having a solid working understanding of basic sewing techniques and machines is advantageous, even though you don't have to be an expert to enroll in a fashion designing college.
Sense of Business: While jobs in the fashion industry require a high level of creativity, you also need business sense. You must be able to manage a budget, execute a marketing strategy, and be proficient at creating sales concepts if you want to be successful and make a living.Although it seems glamorous to become a fashion designer, which it certainly is, business skills are an essential part of any fashion education.
Drive: Fashion design is not a career for those who give up easily. The most driven designers are also the most successful. Fashion design requires as much grit as glitz, even though it has its glamorous moments.You must put in a lot of work, work long hours, get along with others, and continue to hone your craft throughout the course of your career. You won't be able to achieve the level of success you desire if you aren't highly motivated.
Conclusion
By instructing you on how to become a fashion designer, INSD Kolkata may help you pursue your creative ambitions. As one of the most reputable fashion designing colleges in Kolkata, we offer graduate, postgraduate, and diploma courses in fashion designing.
Whether you want to pursue a regular fashion design degree, a career in knitwear, or costume design, INSD Kolkata may help you establish your design career. To find out more about our courses, or to know about our fashion designing course fees in Kolkata, get in touch with us right away.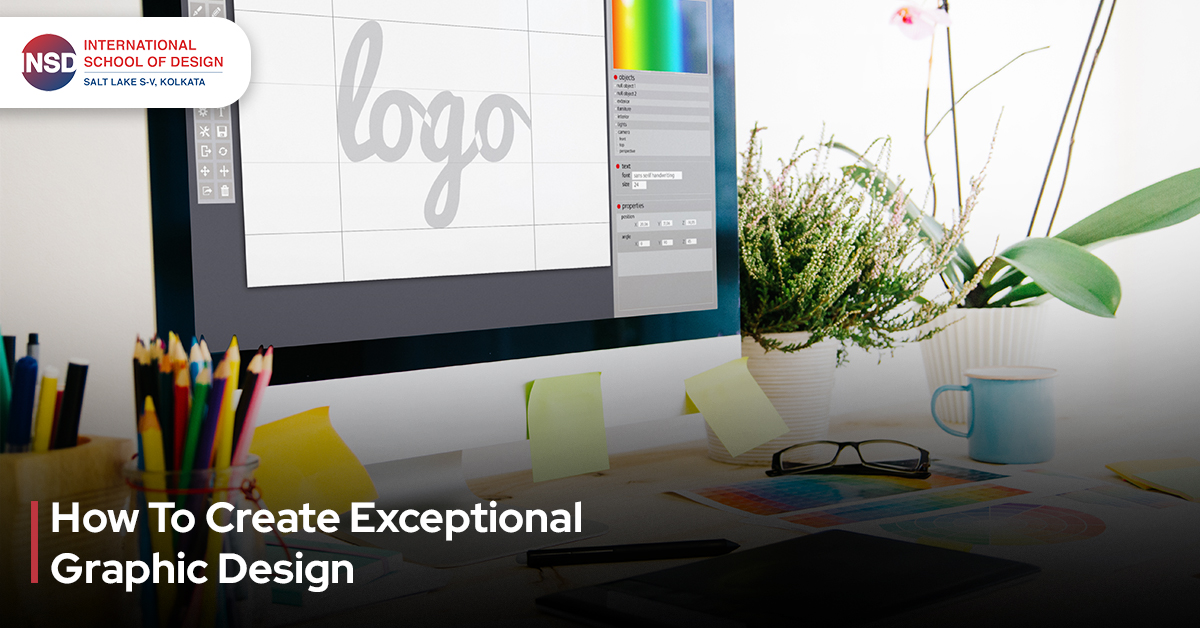 September 22, 2023

INSD Kolkata
Graphic design is a powerful tool that can elevate your brand, convey a message, and captivate an audience. Whether you're a seasoned designer or just…