Fashion Design Course in Kolkata: Unlocking Your Creative Potential with INSD and Beyond
The profession of fashion design has developed as a dynamic and fulfilling career option in today's fast-paced and constantly-evolving world. A fashion design course in Kolkata is the ideal first step to realizing your aspirations if you have a keen sense of fashion, an eye for detail, and a drive to design distinctive and fashion-forward garments.
In this blog, we'll delve into the fascinating field of fashion design and examine the factors that make taking a degree in the subject so beneficial for aspiring designers.
Mastering the Art of Fashion Design
Fashion design is a complex process that includes ideation, conceptualization, fabric selection, pattern making, garment construction, and much more. The best fashion designing colleges in Kolkata provides you with a well-organized curriculum created by specialists in the field, where you can master the principles of fashion design and hone the skills you need to realize your ideas.
A fashion design course in Kolkata gives you a strong foundation to excel in this creative field, from understanding color theory and garment draping techniques to learning about fashion history and market trends.
When choosing a course in fashion design from a reputable college, you should consider fashion designer course fees in Kolkata.
Enhancing Your Creativity
The heart of the fashion industry is creativity. A fashion designing course helps you develop your artistic skills and challenges you to think creatively. It gives you a place to experiment with various design elements, textures, fabrics, and silhouettes, as well as to develop your own personal style. You can unleash your creativity and create a distinctive design aesthetic that makes you stand out from the competition by taking part in practical assignments and projects.
Industry Insights and Exposure
Given how fiercely competitive the fashion industry is, staying on top of the newest trends and industry practices is essential. A fashion designing college such as INSD Kolkata not only provides technical knowledge but also insightful information about the industry. Famous fashion designers, industry professionals, and guest lecturers frequently share their experiences, giving you access to an insider's viewpoint and preparing you for the difficulties of the real world. In addition, several courses offer internships or joint ventures with fashion houses, giving you the chance to get practical experience and forge important industry connections.
Building a Strong Portfolio
Any fashion designer needs a strong portfolio to succeed. It displays your abilities, originality, and special sense of design. A course in fashion design gives you lots of chances to build and polish your portfolio. You will get valuable feedback from projects, presentations, and critiques that will help you improve your work and build a portfolio that will impress potential employers or clients.
Career Opportunities
Numerous career options are available in the fashion industry for skilled fashion designers. You can explore a variety of careers after completing a fashion design course in Kolkata, such as fashion designer, stylist, fashion illustrator, pattern maker, costume designer, fashion merchandiser, and many more.
A course in fashion design gives you the skills and information you need to pursue your desired career path, regardless of whether you want to work for reputable fashion houses, launch your own label, or contribute to the fashion industry in other ways, like styling or consulting.
Conclusion
Enrolling in a fashion design course from INSD Kolkata provides access to a world of inspiration, fashion, and limitless opportunities. It develops your talent, improves your abilities, and gives you the professional exposure you need to succeed in the cutthroat fashion industry.
So, if you're passionate about fashion and want to leave your mark in the industry, enroll in our fashion design course in Kolkata. It will provide you with the tools you need to unleash your creativity and turn your dreams into reality.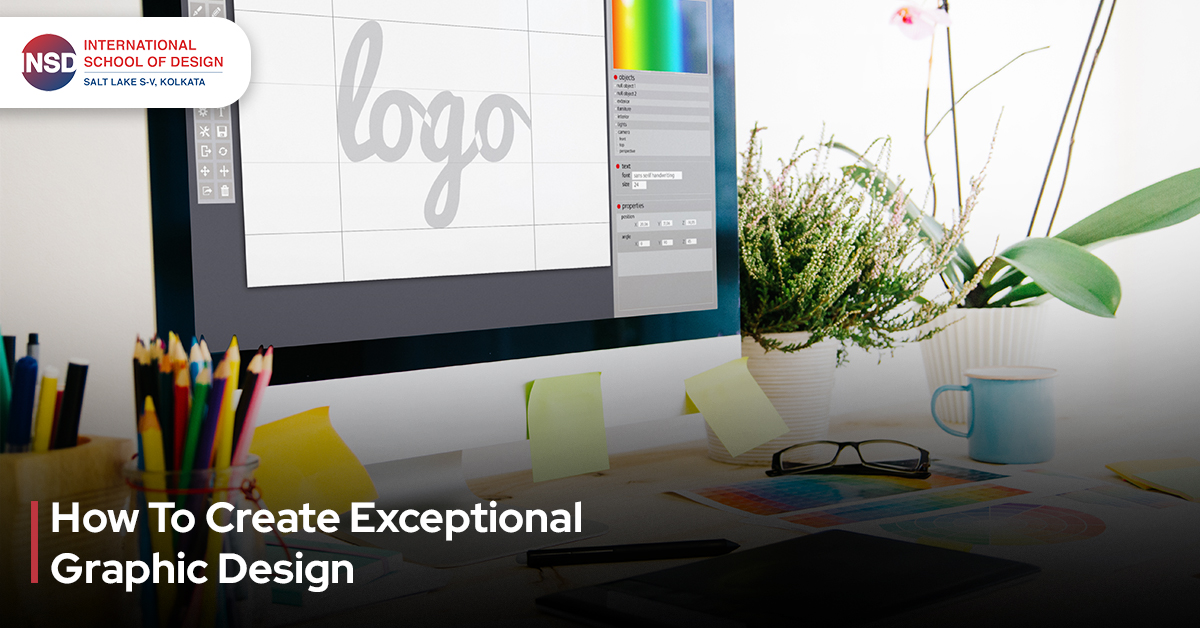 September 22, 2023

INSD Kolkata
Graphic design is a powerful tool that can elevate your brand, convey a message, and captivate an audience. Whether you're a seasoned designer or just…