A Beginners Guide to Becoming a Fashion Designer
Do you aspire to be a successful fashion designer but are unsure of where to begin? For today's youth, fashion design has become an incredibly popular career. It takes many years to complete the necessary course, and it takes some time in the industry to establish yourself. But it's also not really challenging. All you have to do is choose a fashion design course, enroll in it, and commit to finishing it. Rest will come next.
What is fashion designing?
The art of making personalized clothing and lifestyle accessories is known as fashion designing, and it is currently a successful career option. It is a promising profession that offers a good salary in the fashionable sector and is also creative.
However, it is a demanding industry because it requires both creativity and strong managerial skills. You have landed on the ideal blog to reinforce the decision you have made if you have the ability to work magic with shapes, shades, designs, cuts, and textiles.
How can you start your fashion designing career after 12th?
For students with backgrounds in the arts and humanities, fashion design is one of the most sought-after courses after the 12th grade. However, if you're a science student, you can also pursue a career in fashion design after the 12th grade.
After completing class 12, you can pursue a bachelor's degree in fashion design. Thereafter you can pursue a master's degree. The two most popular types of fashion designing courses that we at INSD Kolkata offer are B.Sc in fashion design and Bdes in Fashion Design & Technology. You can also consider a fashion designing diploma course in Kolkata to start your fashion designing career after 12th.
What does a fashion designer do?
Crafting a designing process, from the very beginning through the final look
Participating in market research, fabric and technique trends, and pursuing design inspiration
Creating new concepts and editing the designs in-stream
Selecting apt fabrics and snips
Developing sketches for customized packages
To make sure the packages are accurate, collaborating with the technical team
Re-examining products before presentations
Presenting theme, story, and seasonal boards to clients
Is fashion designing a good career?
Fashion designing is a highly sought-after profession worldwide. Being a very creative industry, it enables you to blend cultures, traverse between traditional and contemporary attire, and even play with color themes! The tale behind every dress can be told by you.
It will bring you the greatest level of satisfaction.
Career in fashion designing would provide you with the most satisfaction.
If you are your own boss, you can create your own brand from scratch.
Your perspective on the world will alter since the profession is very creative and enjoyable.
The industry will give you a sizable margin on almost every product.
Your career gives you the chance to achieve fame for what you do.
You will have many opportunities to travel overseas because clients could come from anywhere in the world.
Prepare yourself to deal with a variety of works coming to one workplace.
You may also have the opportunity to network with individuals who share your passion for fashion design if you want to work in this field.
Career options in fashion designing
Fashion Designer
Rental Manager
Retail Buyer
Jewellery and Footwear Designer
Fashion Stylist
Personal Shopper
Fashion Model
Makeup Artist
Fashion Journalist
Fashion Photographer
Textile Designer
What is the best course for fashion designing?
Let your creativity soar at INSD Kolkata to define your future career and gain the fundamental creative design and practical skills required by the global fashion business. If you're aspiring to start a career in fashion design, enroll in Bachelor in Fashion Designing course at INSD Kolkata today. Through guest lectures, seminars, and workshops led by renowned stylists, practitioners, and scholars, you will gain a deeper understanding of how the industry functions.
When you get our prestigious degree, you'll be prepared to bring your distinctive creative vision to the contemporary fashion industry and beyond since you'll have the design and manufacturing know-how. At INSD Kolkata, we'll help you grasp both traditional and contemporary fashion trends while also encouraging innovation.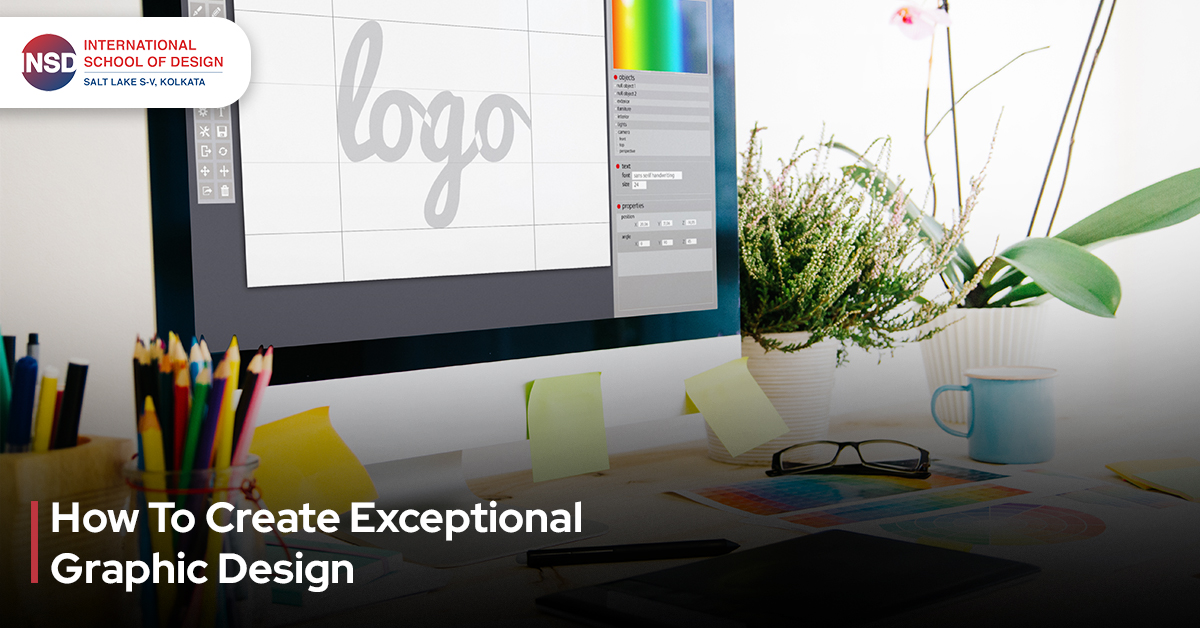 September 22, 2023

INSD Kolkata
Graphic design is a powerful tool that can elevate your brand, convey a message, and captivate an audience. Whether you're a seasoned designer or just…