How to Become a Successful Interior Designer
People who wish to work in the creative field may first think about enrolling in an online course in fashion design or consider earning a degree in motion graphics. However, a career in interior design may be very fulfilling and can provide you with the opportunity to creatively pursue your interests. In addition to that, the interior designing industry is huge and expanding.
However, in order to become a successful interior designer, you must possess a particular skill set. If you're wondering how to become an interior designer, consider enrolling in Undergraduate Courses for Interior Designing or a BSc. in Interior Designing after 12th from INSD Kolkata can provide you with the knowledge and practical experience needed.
What Is Interior Designing?
Interior designing involves enhancing a room's interior to make it more aesthetically pleasing. Both art and science go into interior design. Interior design is basically the activity of improving the interiors of both home and workplace. Additionally, it strives to make the interior more comfortable and healthier for any human and/or pets who use it.
What Are the Job Responsibilities of an Interior Designer?
Along with creating the interiors, an interior designer is responsible for planning, conducting research, coordinating, and supervising such projects. The work of an interior designer involves many different skills, such as space planning, conceptual development, site assessments, research, programming, design execution, construction management, etc. In addition, interior designers must communicate regularly with all parties involved and keep them posted about the status of the projects they are working on.
5 Essential Skills Every Interior Designer Needs
You will need to have the following for a successful interior design career – whether you need to work hard to acquire this skill set or you already have a natural aptitude.
A Creative Eye and Attention to Detail
Above all, you'll need to have a lot of creativity. You'll be required to design surroundings for a range of clientele. Even while having a point of view can be helpful, you'll need to be incredibly adaptable. You'll also need to pay attention to both the big picture and the minute details at the same time in order to create harmonious rooms. Creativity is undoubtedly a prerequisite for this role, even though it isn't the only one.
Trend Identification
As they come and go, you'll need to stay up to date on the newest trends. If you can see and foresee trends, you'll remain relevant and in demand. Recognizing damaging tendencies can also help to maintain the value of your profession for years to come.
Superior Communication
As an interior designer, you'll be required to exhibit outstanding listening abilities and effectively communicate your vision to your clients. Working together with the contractors and other professionals that will implement your ideas is also a requirement.
Sketching Ability and Computer Knowledge
You could imagine having to draw every design by hand if you've ever wondered how to become an interior designer. Although most interior designers now produce visual representations of their work using computer-based design applications, having the skill to draft initial sketches is still beneficial. Your ability to use both strategies will increase your value to your clients. Clients prefer to see 2D and 3D visuals of actual designs since there are so many home design TV shows.
Organization
In order to finish projects on schedule and within budget, a skilled interior designer needs to be incredibly organized. You won't likely get repeat business if the service takes too long or expenditures go beyond what the client was promised. Designers must plan out everything to the day and to the rupee. You must factor in unforeseen delays and expenses while making your plans, even if they will certainly occur.
Is Interior Design a Good Career?
The world of today places a high value on aesthetics in both homes and workplaces, creating a large demand for interior designers. For those with the right knowledge and skills, a career in this line of work can be extremely rewarding.
Before pursuing a career in this field, you should be aware that interior designers do encounter a few challenges on a daily basis. Some of these challenges may not strike a chord with you, while others might overly excite you and open the door to a well-thought-out vocation that you never would have imagined was even possible.
Interior Design Courses offered by INSD Kolkata
In India, the field of interior design is expanding. This is partly due to the enormous career opportunities the field offers and partly because the field itself is so interesting and rich. INSD Kolkata offers a range of affordable interior designing courses in Kolkata. These programs are created in accordance with India's market demands and current global trends. In order to build a space that is stunning, functional, and safe, INSD Kolkata trains interior designers to closely work with architects, engineers, and contractors.
BSc. in Interior Design & Technology, 3 years
Bdes in Interior Design & Technology, 4 years
Master In Interior Design & Technology, 2 years
Advance Diploma in Interior Design & Technology, 2 years
Diploma in Interior Design & Technology, 1 year
Certificate in Interior Design & Technology, 6 months
Conclusion
With the help of the right interior designing course or some right training, a creative mind further and become a successful interior designer. INSD Kolkata is one of the most reputable and best institutions for an interior design course. Get in touch with us to know more about our Bachelor in Interior Designing course or other interior designing courses.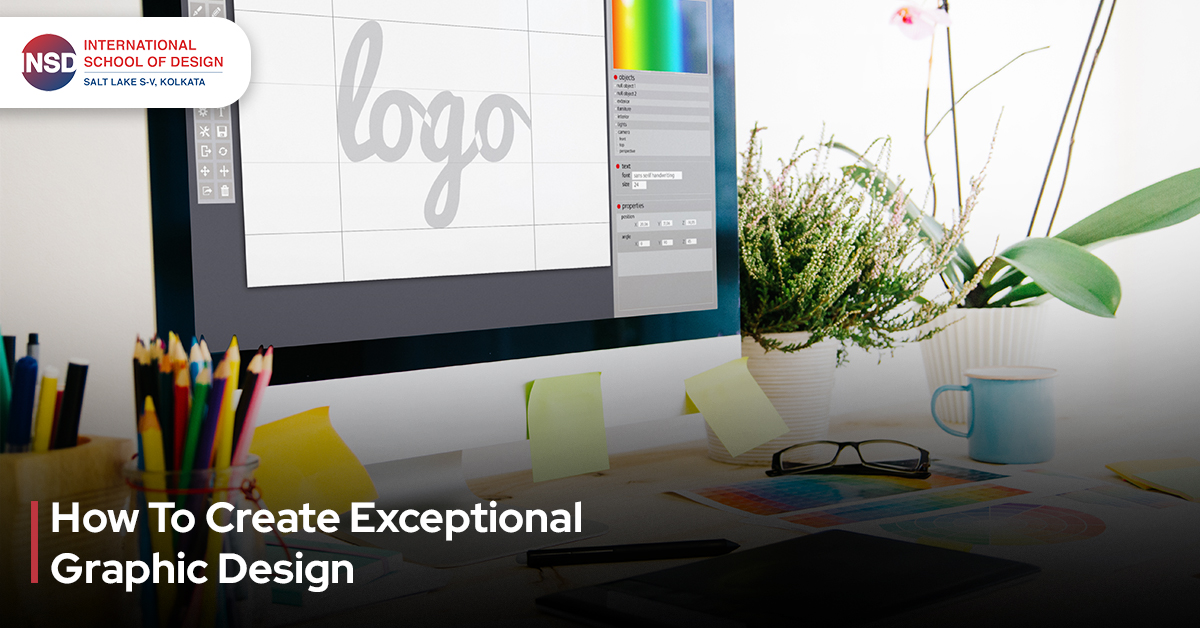 September 22, 2023

INSD Kolkata
Graphic design is a powerful tool that can elevate your brand, convey a message, and captivate an audience. Whether you're a seasoned designer or just…