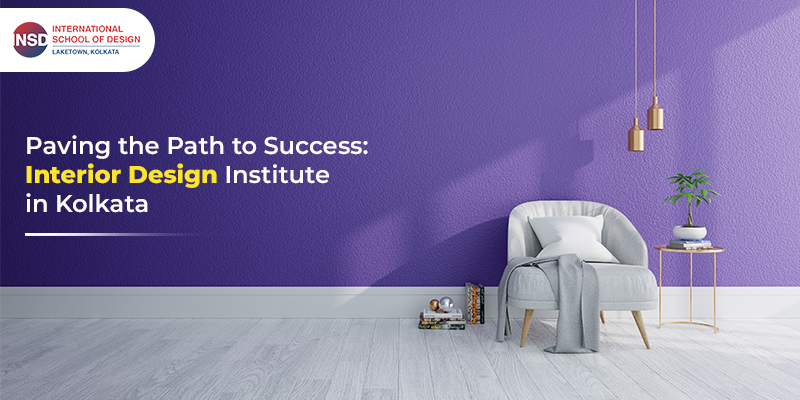 Paving the Path to Success: Interior Design Institute in Kolkata
Interior design means practices of improving the aesthetic and functional aspects of the interior space of a building. It works on any other physical structure as well. However, interior design stands apart from more conventional types of embellishment. It is in a league of its own. Interior design necessitates meticulous planning. It also needs thoughtful consideration and precise coordination of all decorative elements. It should be within a given space. The designer's intent requires that everything in a room must harmoniously work together. It includes the paint, fixtures, furniture, and architectural details. Doing Undergraduation In Interior Designing In Kolkata is the perfect selection. It works for starting a career in it.
Building Up the best Career Path
The decision for pursuing a degree in interior design can have a significant impact. It shapes the trajectory of one's life. One of the most intriguing career choices today is interior design. This field is particularly captivating due to the increasing global population. This has led to a scarcity of available space. Consequently, there is a high demand for qualified professionals in this industry.
Be recognized as a professional interior designer. So it is essential to possess the skills to create indoor spaces. Those are not only visually appealing but also functional and safe. To achieve this, you can incorporate colors, lighting, and materials. These serve both functional and aesthetic functions. A career in interior design has potentials to be financially rewarding. That is if you are willing to put in the effort.
Is it hard to study interior decoration?
Interior design is a complex field to study. Success in interior design school requires a great level of commitment. It is the same as success in any other field of study. It's important to choose a school that really cares about its students. They are keen on developing the quality of their education. It is important that students at this institution have the chance to broaden their horizons. They should also learn good techniques. Surely the Undergraduation In Interior Designing In Kolkata can be most useful here.
Participating in a Positive Change and Making an Impact
In the modern world, young architects and urban planners are contributing much to positive social change. They are doing that by creating low-cost housing options. Recent changes to our natural environment are very important. They are making our world safer and saving us a lot of money in the process.
Independent Business Activity Is a Realistic Option
There is a growing need for construction services presents opportunities for designers. It is essential to launch their own ventures. You've always dreamed of being your own boss. So being an interior designer can be the perfect way to strike out on your own.
Enhance one's ability to think creatively and come up with original solutions
There is a great deal of room for individuality, originality, and imagination in this field. Using your imagination may help you get better results in your profession. Maintaining your commitment and enthusiasm for your career is much easier. That is if you have regular opportunities to showcase your skills.
Aids in the Acquiring of Substantial Enriching Exposure
You have decided to become an interior designer. In that case, you'll have plenty of opportunities to talk to and meet new people in the business world. You'll have the chance to learn new skills. Then you will get insight into other areas. All of these will help you produce better results in your profession.
The benefits of taking this course may be broken down into many categories
Possibilities with a great deal of potential
Graduating with a degree in interior design may open up wide varieties of career doors. There is a high need for interior designers across all industries. More construction work being done in both urban and rural areas is a good sign for the future of those places. You are, then, shining brilliantly at the correct time if you are considering taking a course. Choose one like the Undergraduation In Interior Designing Kolkata.
Interesting and stimulating endeavors
Your resourcefulness, technical acumen, patience, passion, and relationships with your clients and consumers will be tested. There are new ways with each new project. It is hard to get disinterested in an interior design job since the field is so intriguing and innovative.
One of the toughest challenges for interior designers is satisfying their customers. They should do that while adhering to strict deadlines and spending limits.
Private Home Interior Design
You could be well-suited to become a home interior designer. You should be ready to work on interesting interior spaces. Do this if you like perusing IKEA's pre-designed bedroom ideas. If this seems like something you could be interested in, keep reading. This style incorporates elements from a variety of domestic architectural traditions. It works for a warm and welcoming space that is also aesthetically pleasing.
Commercial Interior Design
The needs of the company and its employees should be taken into account. You should do that while designing a corporation's interior. Wouldn't it be an issue, for instance, if thirty people had to share a single toilet? Furthermore, wouldn't employees revolt? They can if too many people are crammed into too few cubicles. It leaves too little separation between them.
Lighting Design as an Art Form
You could be tempted to register for a course. Choose one that focuses on lighting for interior design. Do it if you're someone who finds light designs that can change the ambiance of a room to be fascinating. Lighting designers need to know how their work affects the world around them. They should know how to meet their customers' design goals and how to do it all without using too much energy.
Furniture Design
You are furnishing a client's space. Does an interior designer take into account the building's environment and architectural style? Furniture designers create home furnishings. These are aesthetically pleasing, practical, and adaptable. They are experts in one of the many subfields that make up the larger area of interior design. Choosing the Undergraduation In Interior Designing Kolkata is a proper solution here.
The opportunity to pursue an entrepreneurial venture
There is a vast potential for growth in the industry. So, interior designers are a good bet for entrepreneurs. You want to experience the freedom that comes with making your own decisions. Then being a self-employed interior designer and starting your own business is a great option. Therefore, choosing to major in interior design has become a wise career move.
Huge room for improvement and expansion
Work on-site and communicate with a wide range of people. That, including clients, customers, architects, and engineers, among others, is essential for an interior designer. This experience in and of itself gives invaluable exposure. With it, it offers the chance to develop people management skills. Enroll in a course of study related to interior design. Then it provides entry to several avenues for exploration and discovery.
Conclusion
This is a compelling argument in favor of earning a degree in interior design. That is why you should give serious consideration to doing so. If you pursue a career as an interior designer, you'll open up doors to working in many other fields. Choosing the Interior Design Institute In Kolkata is the best option here.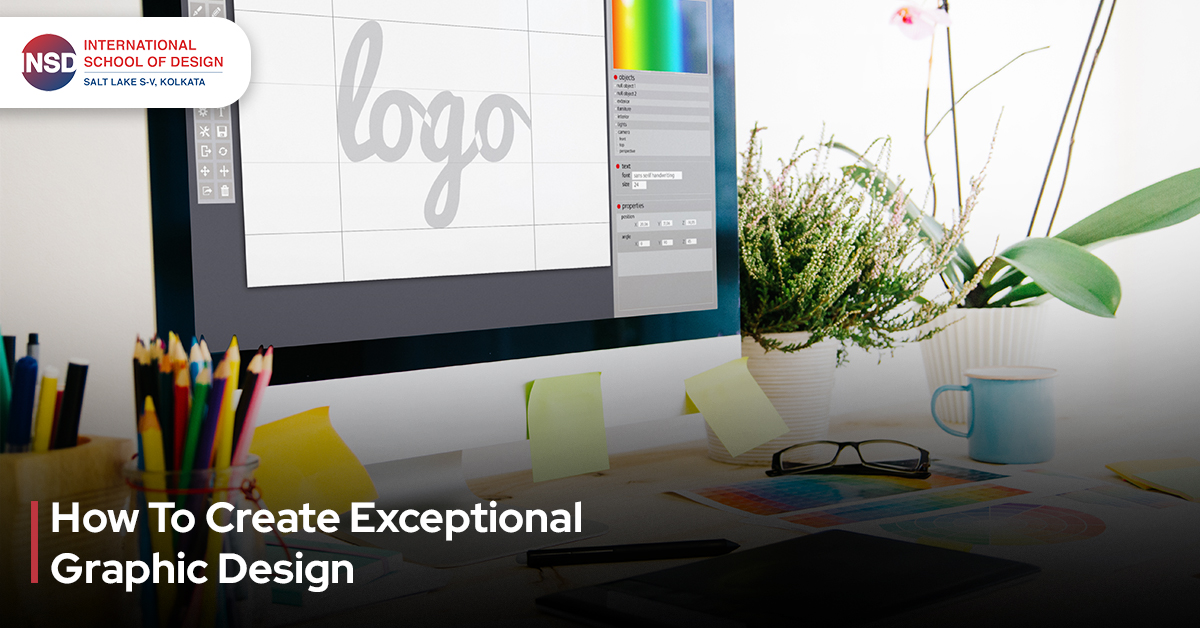 September 22, 2023

INSD Kolkata
Graphic design is a powerful tool that can elevate your brand, convey a message, and captivate an audience. Whether you're a seasoned designer or just…