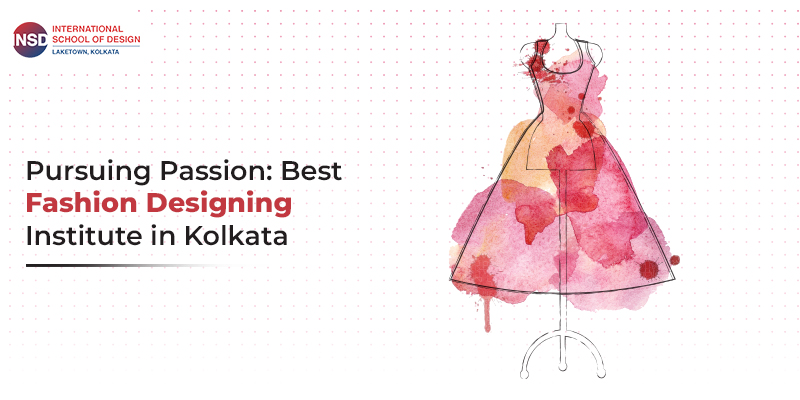 Pursuing Passion: Best Fashion Designing Institute in Kolkata
Beginning a profession in fashion design from scratch is difficult. It's not only about being focused, working hard, and believing in yourself. It's also about the clothing you wear and the accessories you wear. It's vital that you enroll in a reputable school. That can help you hone your artistic skills and broaden your perspective. Think about the following as you weigh your options for Fashion Designing Institute In Kolkata. Then you can pursue your dream career as a fashion designer.
They're working on flexible lesson plans now that can change with the times. It's important to have a head start on the competition. You should have a firm grasp of the selection criteria in order to enroll in a top school for fashion design. Content on the internet might be confusing or disturbing. So it's important to keep your mind clear and focused at all times. In general, the academic requirements for earning a fashion design degree are specific. They are the same as those for any other Bachelor's, Master's, or Doctoral degree. The degrees must be both rare in the business and well respected. It's also important that the school provides internships with well-known designers. It also comes from companies in the fashion industry.
Provides steady, helpful guidance and support
Learning the subtleties of fashion design requires a certain amount of independence. The requirement comes on the part of the student, but a good school knows when to take charge and when to step aside. Artists require the right mix of praise, criticism, and guidance. It helps them develop their skills to their full potential. You should look for a company that lets you have a lot of room to experiment. You should do that while yet providing you with feedback on your work. They also provide tailored help with your portfolio.
Helps The Proper Way to Launch Your Profession
It may cost a lot of money to get a true degree in fashion design. But if it doesn't have any weight in the real world, it won't help you out much. Find out more about the people who have graduated from the school of your choice. You want to collaborate with them, right? Then you should make sure that they have either received outstanding assignments. At least they should have notable positions in recognized fashion houses. It is important for commercial brands and the like. A Fashion Designing Institute In Kolkata may have a poor reputation for helping its students advance their careers. Then you should think twice before enrolling there.
Provides easy access to helpful tools, materials, and resources
It's not as simple as letting your mind wander. It's not enough to just have the desire to create works of art; you also need the means to do it. Choose a college for fashion design. Look for courses that provide you access to high-quality tools for the industry. This is the only way to realize your vision and create in the way that best suits you. Work when it's convenient for you. Then you'll need a few things, including a desk of your own, a mannequin, and a studio.
Facilitates Keeping Up with Modern Styles
An education from a top design school will not only help you grow as a creative thinker and learner. But it will also keep you abreast of the latest trends and industry news. This helps you become more in tune with current clothing preferences and fashion trends. The training you get at these institutions will equip you to put your imagination to work. It runs in ways that meet the standards of the marketplace. You also bear the duty of deciding upon a respectable educational institution. Suppose you ever find yourself in a situation where you need to change schools or pursue a degree at a different institution. Then this ensures that your credits will transfer to the new university. It is important for Undergraduation In Fashion Designing In Kolkata.
Introduces You to Other Forward-Thinking Individuals
Say you have enrolled in a prestigious fashion school. Then you place yourself in an environment full of other creative individuals. This helps advance the limits of what is possible in the aesthetic and industrial realms. You'll learn a lot from this kind of exposure. It will introduce you to new perspectives from all around the world. Even access to renowned museums is sometimes up for grabs. Doing so may help you develop a more international outlook on the fashion industry. This is useful for keeping up with the industry's constant change. This, in turn, shows in the quality of your work.
There are a few other things to think about before enrolling in a fashion design course
You should review the curriculum for the fashion design degree program before applying. Learning from a curriculum reflects current national and international fashion standards and trends. That is ideal for any learner. Better comprehend the curriculum. For that, you should research the educational programs. They are given by different educational institutions and colleges.
The Cost Matters Here
Another thing that may be done is a comparison of the prices of different fashion design courses. You shouldn't base your choice on the course's price, and you also shouldn't judge a course by its price. You will be tricked into paying through the nose for a beginner's design course. You should also learn to resist commercial propaganda. Every institution of higher education works tirelessly. They do that to produce in an effort to attract prospective students, with the present low Fashion Designer Course Fees In Kolkata.
Making Proper Research Pays Off
If at all feasible, you should research what roles some of the school's alums are playing. They are important in the fashion industry now. They can provide you with an honest assessment of the school's commitment to its students' professional development. They also support the quality development of the fashion degree they offer. You should also enquire as to the school's connections. You should see if they facilitate student attendance at fashion trade fairs, exhibits. The same goes for fashion shows and other similar events. That may provide students with a practical understanding of the industry.
Conclusion
There is a vast quantity of information accessible online. So, you may also like to seek out internet reviews that provide feedback on the fashion course. After doing these steps, you will have a lot better chance of picking the right school. It will be proper for you to study fashion design. Choosing the Undergraduation In Fashion Designing In Kolkata is essential here. You may get a good idea of how well you would perform in any particular topic. It will help you figure out which course is the greatest fit for you. It is you, and not your friends or classmates, who will be enrolled in the course. So it is your responsibility to determine whether or not you feel prepared to go on with this choice.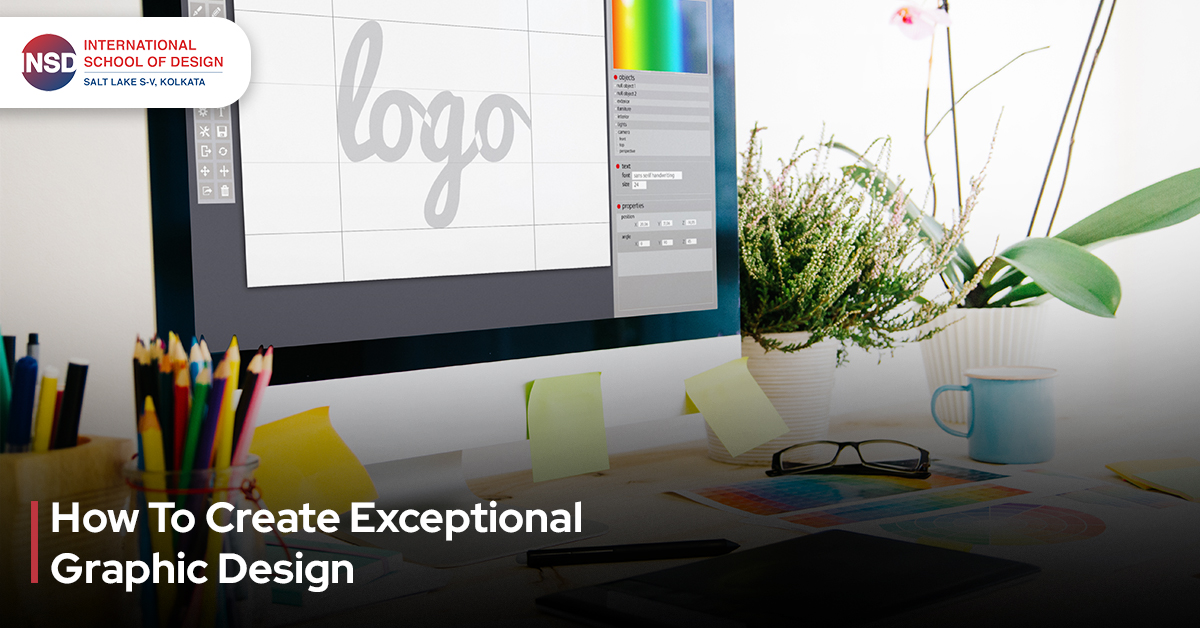 September 22, 2023

INSD Kolkata
Graphic design is a powerful tool that can elevate your brand, convey a message, and captivate an audience. Whether you're a seasoned designer or just…