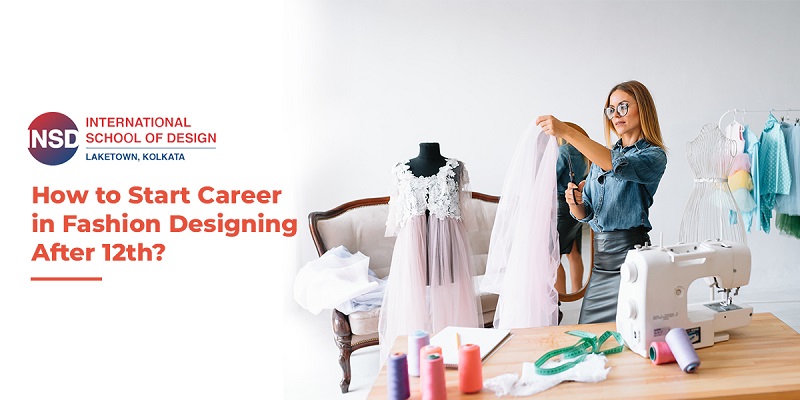 How to Start a Career in Fashion Designing After 12th: All You Need to Know
Is fashion your passion? Do you constantly follow fashion trends and love watching each high-end fashion show? Does it inspire you to put together a collection using your selected designs, colors, textiles, and inspirations?
Is creativity your forte and do illustrations delight you? Then you can consider fashion designing as your career option.
There's no denying that the fashion industry is growing and evolving at a phenomenal speed, offering many prospects for successful careers on a global scale.
For someone who is passionate about fashion, has an eye for detail, is creative, dedicated, and ready to work in a highly competitive industry, a career in fashion designing is an excellent choice.
Without further ado, here is everything you need to know about becoming a fashion designer after your 12th grade education if you believe you have what it takes to become the next great name in the Indian and international fashion industries.
Qualifications Needed to Become a Fashion Designer
It's a common fallacy that all it takes to succeed as a fashion designer is a keen interest in fashion and a lot of creativity. Although these qualities are crucial for a fashion designer, there is much more to building a career in the fashion industry.
Having some qualifications from the best fashion designing institute in Kolkata can go a long way in helping your career as a fashion designer. To learn about the fundamentals of fashion design, markets, brands, and certain skills to jumpstart your career, you can pursue a bachelor in fashion designing course in Kolkata.
You can pursue a B.Sc. in Fashion Design & Technology from INSD Kolkata if you want to learn more about the fashion business and obtain deeper insights into it. You will gain industry-synced skills and training that will help you lay the groundwork for a successful career.
After earning your undergraduate degree, you can pursue a Master's in Fashion Design & Technology to strengthen your understanding of the fundamentals of the field and open up more career prospects.
Eligibility to Apply for Fashion Designing Courses
The majority of institutions that offer a diploma, bachelor's, or master's degree in fashion design allow applicants who have completed their 10+2 in any stream with at least 50% overall from a recognized educational board like the ICSE or CBSE.
Fees
Top fashion colleges and institutions provide specialized labs and relevant infrastructure for students pursuing fashion designing because it is a skill-intensive degree. Because of this, the costs of a fashion design degree might vary from college to institution based on the resources and infrastructure each one provides for its students.
Fashion Designing Career Options After Completing 12th
After completing your 12th, you can opt for some of the following fashion designing courses from INSD Kolkata:
B.Sc. in Fashion Design & Technology
Bdes in Fashion Design & Technology
Career Opportunities for Fashion Designing in India
Among young students like you, fashion designing is one of the most sought-after career options. If you are passionate about designing art, it can open a lot of opportunities.
Most of you may be wondering what a fashion designer can do. There are ample career opportunities in fashion design. Have a look to find out what they are:
Fashion Boutiques
Textile Export Houses
Textile or fabric Manufacturing Units
TV and Film Industry
Work as a Self-employed and Independent Fashion Designer
Fashion Brand Showrooms
Teach Fashion Designing in Institutes
Retail Chains
Top Recruiting Companies for Fashion Designer
Some of the top organizations where fashion designers can discover work opportunities include the ones listed below:
Adidas
Allen Solly
AND
Bata
Biba
CnM
Decathlon
HnM
Levis
Lifestyle
Madame
Raymonds
Reebok
Pantaloons
Spykar
Swarovski
Van Heusen
Qualities That Can Enhance Your Success in the Fashion World
Some people are born with the skill to design. With that being said, a lot of people learn new talents in the process. Many institutions all over the country offer degrees in fashion design. Yet if you want to become a successful fashion designer, you'll need to have outstanding qualifications. Either you are born with certain qualities, or you acquire them through other sources.
A successful fashion designer goes through many processes and learns from them.
Understanding Fashion Trends: Fashion trends are always evolving. You must be informed of evolving global fashion trends if you want to succeed as a fashion designer. As a result, you'll be able to develop your own designs and ideas. Based on market demand, providing stylish apparel might be challenging. If you successfully create a design that satisfies the specifications for your clothing products, you will be praised.


Good Communication Skills: In every undertaking, communication is crucial. Effective communication manages commercial transactions in addition to facilitating interconnection. As a fashion designer, you might have to communicate with your customers, distributors, retailers, outlets, fashion houses, and other parties. A fashion designer needs to be proficient in both spoken and written communication.


Ability to Critical Thinking: The ability to think critically is essential for a successful career as a fashion designer. A critical thinker is always trying to present new ideas and designs. Innovative ideas are what fuel the market trends of fashionable cloth. Constantly think beyond the box to inspire fresh ideas, so that marketers can offer fresh, fashionable garments items.
Ability to Visualize: One of a fashion designer's main responsibilities is to visualize ideas and put them into action for a fashion show or shop layout. Visualization skills are essential for fashion designers. Many clients are drawn in by visual effects.
Good Presentation Skill: You must showcase your clothing to an audience if you want to sell it to customers or participate in a fashion show after creating trendy clothes. Your product will be more appealing thanks to an excellent presentation, and customers will order your design.
Join us to create your own fashion statement:
At INSD Kolkata, you can build your future profession while developing the fundamental creative design and practical skills required by the worldwide fashion industry. Through guest lectures, seminars, and workshops with renowned practitioners, stylists, and scholars, your understanding of how the industry functions will expand.
By the time you earn our prestigious degree, you'll be well-equipped with the design and production know-how to bring your distinctive creative vision to the modern fashion industry and beyond.
At INSD Kolkata, we'll encourage your creativity and help you understand both traditional and modern fashion trends. Register for our bachelor in fashion designing course in Kolkata now!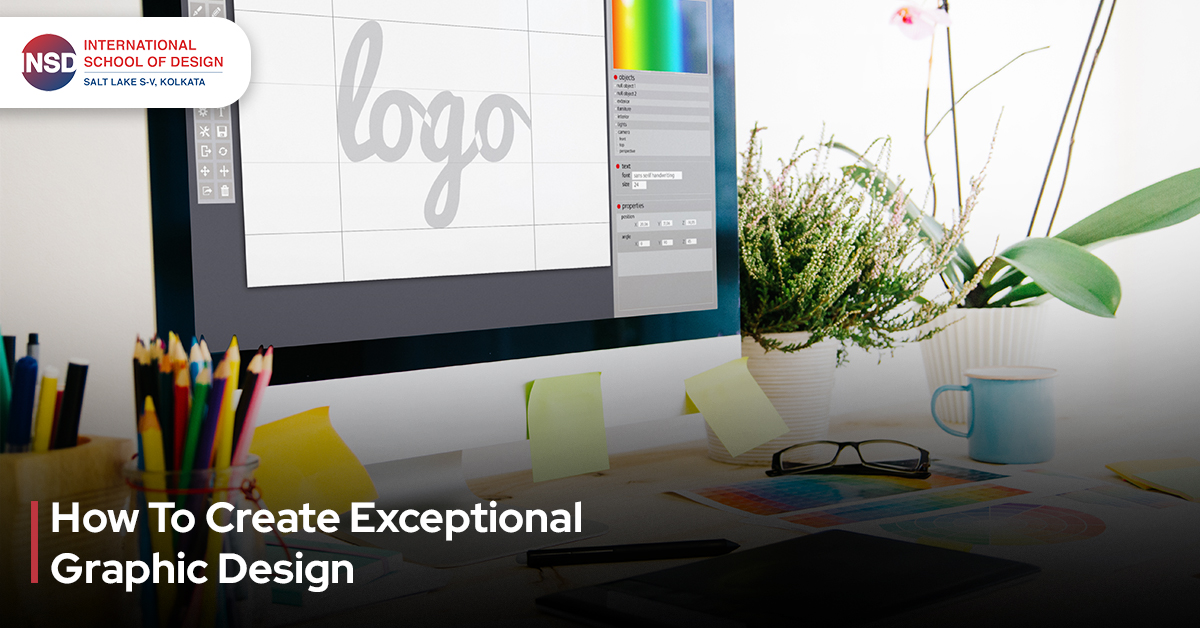 September 22, 2023

INSD Kolkata
Graphic design is a powerful tool that can elevate your brand, convey a message, and captivate an audience. Whether you're a seasoned designer or just…