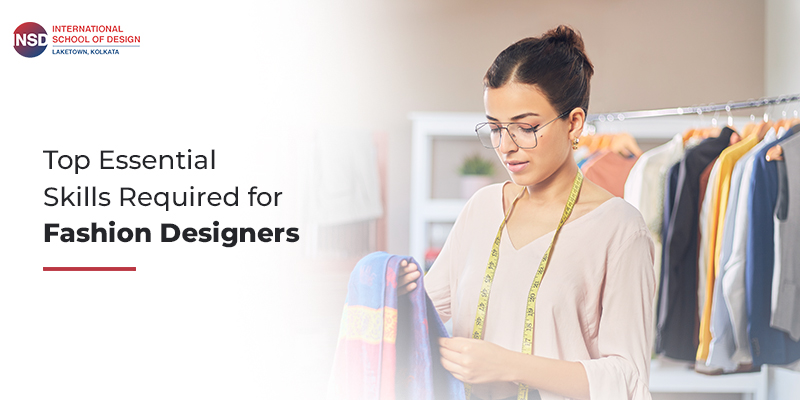 Top Essential Skills Required for Fashion Designers
The area of fashion design is a special one. It is one of the most creative and stimulating in the contemporary economy. Many want to be successful fashion designers here. But they must be creative, imaginative, and have a keen business sense. It gives you a wide variety of paths to explore the possibilities of the industry. As a fashion designer, you would be responsible for creating and assisting in creating garments. This includes dresses, footwear, and accessories. Therefore, one of the most essential traits for any designer is the capacity to be creative. To ensure so, completing the Fashion Design Course In Kolkata is an excellent option.
Specific talents are necessary for success in any career. It is required even before formal schooling begins. There are particular abilities you'll need. Those abilities will also make you a competitive candidate for the role of fashion designer. Fashion design is more than simply coming up with an idea and turning it into a finished product. You'll need various abilities since this job requires you to switch gears often. Listed below are some "soft skills" that may help you become a top-notch designer:
Proficient in the Art of Drawing
You will undoubtedly need this skill as you advance in your pursuit of a career in fashion design. That is because putting your thoughts down on paper is essential to the profession. As part of your job, you'll assist many clients and colleagues. This necessitates the use of efficient visualization techniques. How well you can draw designs depends on how well you perceive them. The more illustrative your thinking, the better.
Prudent Business Sense
You want to be a successful designer or retailer in the fashion sector. Then you need to have a firm grip on basic business principles. They are taught at the Fashion Designing Colleges In Kolkata. Originality is crucial in the fashion industry. But so is a mastery of business fundamentals to ensure long-term success.
Possessing strong verbal and interpersonal communication skills
In the field of design, it is essential to collaborate with others. You should share ideas via open dialogue and cooperation. You are responsible for maintaining open lines of communication with the design team. Need better communication skills? Then all your other preparation and work may be for nothing when it comes time to deliver a line.
Recognize the Current Styles
Even though they are constantly changing, the most recent fashion trends always end up becoming a permanent part of our culture. As a fashion designer, you must keep up with the constant changes in styles that occur in different parts of the world. It is done to provide you with a chance to construct new models and thoughts.
Spirit of Competition
You need to be seen as a creative trailblazer if you want to make it as a fashion designer. The ferocity of competition in the fashion industry is high. So designers must be ready to push themselves and put in regular work to stay ahead of the pack.
Identifying the Appropriate Fabric
If you don't have any cloth, you can't make clothes. Understanding fabrics is crucial. That is because picking the right ones while shopping for clothes is important. It is essential if you want to ensure you get the level of comfort you expect from your purchases.
Drawings with Extraordinary Capabilities
If you're a talented sketcher, you'll find it easy to get your ideas down on paper. This is the first stage in the creative and productive process. Writing down the idea is the hardest part. But after you've mastered it through the course of Best Fashion Designing Colleges In Kolkata, you'll have no issue thinking up brilliant concepts.
Pretty remarkable sewing abilities
Obviously, you need to know how to make the clothes you will create. You need to have a firm understanding of the kind of materials that will work best. That will depend on the designs you are developing.
Ability to Perceive Colours
Yes! Many factors, including color, play a role in luring customers. Season, occasion, personal taste, age, and gender are all factors to consider. A variety of color shading choices is essential for a designer. They need to have them before they can create fashionable clothing.
Capacity to measure precisely
If the fabric is cut correctly, high-quality final products may be made. Therefore, one should be able to precisely measure each component that goes into building a garment. It is essential for any aspiring fashion designer.
Capacity for Switching Gears
A fashion designer's duties extend beyond the gathering of inspiration. It is much more than the creation of preliminary sketches. Fashion designers need to be multitalented. They should be able to work in areas such as production, marketing, branding events, and more. Therefore, it is crucial to examine every aspect of your workplace. It is essential if you want to enhance productivity and the quality of your work.
Abilities in Leadership
If you want to run a successful fashion business, you'll need to be able to manage your team effectively. Each team member will require clear direction on what to do. Then you'll need to monitor how well they're carrying it out.
Abilities in Leadership
You can work in fashion design. Then you can be in charge of interns, fashion editors, design assistants, or even personal assistants. Maintaining workforce motivation and output requires occasional displays of leadership abilities.
Creative Abilities
To begin, fashion designers generate a sample of the designs that must be made. The artists use a wide range of mediums and methods. It works from painting and drawing to sketching and coloring to produce these samples. To rephrase, as a fashion designer, you need to know how to find harmony. This harmony is essential among the numerous colors, patterns, and fabrics you work with.
Ability to Use Computers for Sewing Clothes
Fashion designers often depend on computer-aided fashion designs. They should also follow traditional sketching and drawing skills. It is essential to conceptualize and execute their projects. Skill in a variety of design applications is critical for fashion designers. It works to communicate their ideas to others appropriately. The Best Fashion Designing Colleges In Kolkata shun these skills. They make the designers the best in the industry.
Social abilities
This is one of the most essential skills you need to develop to work in the fashion industry. Models, clients, agents, and photographers are just some of the many people you'll need to work within this industry. Therefore, it is crucial to know how to interact successfully with various specialists. It is essential in multiple circumstances.
Conclusion
The primary responsibility of the fashion designer is the development of new styles. This often starts with the production of detailed sketches of the proposed designs. In the design industry, being ahead of the curve is crucial. Therefore, you must be artistic and have a good sense of style. Then this may be the ideal profession for you to enter in the future. But what about the skills essential to your success as a designer? Students at the best Fashion Designing Colleges In Kolkata hone their skills. They do it via repeated exposure to teaching, study, and practicing.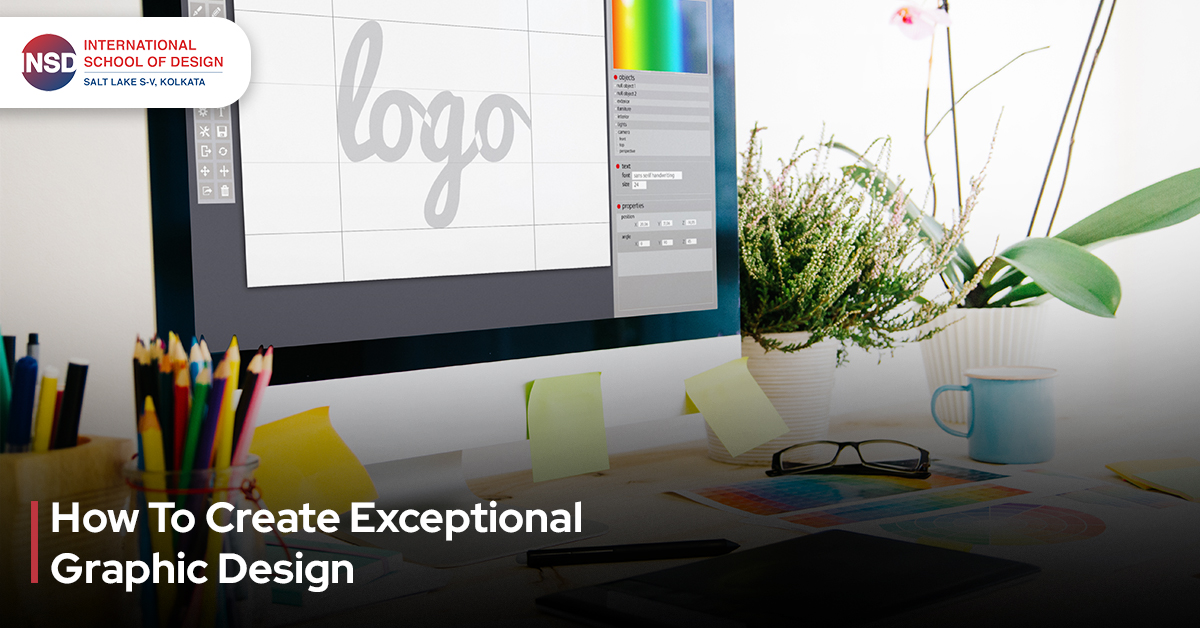 September 22, 2023

INSD Kolkata
Graphic design is a powerful tool that can elevate your brand, convey a message, and captivate an audience. Whether you're a seasoned designer or just…