Top 7 Essential Skills for Interior Design
People, corporations, and various other professions often hire interior designers. They do that to assist with the decorating and design process. One should have the ability to create visually appealing environments. He should also be capable of meeting the functional needs of their customers. It is a must for many interior design jobs. To succeed as a designer, having a wide range of competencies is good. These capabilities may be used to satisfy your clientele's needs. This article will go through the basics of interior design and the skills that all good designers should have. It will also talk about the credentials from the Best Interior Designing Colleges In Kolkata that may help you go forwards.
Interior design is a creative profession. But specific skills are still necessary for success in the industry. Below, we'll review the seven most important skills a successful interior designer must have.
Creativity Is of the Tops Essence
Without a shred of doubt, interior design is a very imaginative profession. In this context, "thinking outside the box" is just one aspect of creativity. A talented interior designer will be imaginative and resourceful. He should be capable of meeting the needs of their customers. They should also be sensitive to their tastes. Even if there is only a small amount of room to work with, a skilled interior designer can make it seem like a cozy home. Those completing courses from the Interior Design Course In Kolkata can be the experts in the matter. Numerous successful interior designers are very imaginative. They can envision how a room or venue may be enhancedin terms of its visual appeal. This may assist in creating a more aesthetically pleasant environment. That will make people more at ease and home while they are there. More than that, however, you'll need to be able to clearly. You should also concisely convey your ideas via sketches and other visual mediums. Choose the mediums that your clients can follow.
Respect for One's Own Personal Space
An interior designer's ability to grasp and use space is one of his most essential skills. A person's "spatial awareness" refers to his or her ability to understand the physical space available to them. Based on that, they should plan for its optimal usage. You can use the most innovative methods of interior design. Then you and your designer cannot prove that their work was successful. A competent interior designer is able to provide a modern interior design. Such design is complete in every respect, from visual appeal to ambiance to practicality. Pay close attention to the space's specifics. It will help you plan and decorate it in a functional and visually pleasing way. Create a room or venue that serves its intended purpose and looks cohesive. Paying close attention to the big picture and the tiniest details is essential.
Capacity for Expression
Designers often engage in conversation with clients. They do that for builders and even other designers to realize their projects. Communicating with and listening to the client is perfect. It can help you understand their vision for the space you are creating. Communicating and listening carefully to the customer is a good idea. It also provides light on their motivations. You may be talented as an interior designer. But the goal of creating the best design in the world is challenging. It can only be reached with the ability to communicate effectively with clients and even other employees. Interior designers must be excellent communicators. So they spend so much time collaborating with other professionals. It includes architects, engineers, and contractors. Post completion of the course from the Best Interior Designing Colleges In Kolkata, you can expect a great deal of support. Remember these persuasive talking points. It may also help you close the deal with prospective clients.
An Elementary Knowledge of Colours
Choose the best method to stay abreast of the current changes in the design world. It is to update your knowledge in this area regularly. More people will be interested in you and your services. For that, you should anticipate and respond to trends in the marketplace. Use the most up-to-date industry information and trends. Then you may provide original ideas to clients. That will set you apart from other interior designers. Did you know that there are 12 hues included on the color wheel? The following are considerations to keep in mind. Do the followings if interior design is a career path you're interested in pursuing. How would you use the color scheme to set the mood in the dining room? Do you have any idea which shade would look best there?
Awareness of current and future design trends
We are at the cusp of seeing a global shift. The field of interior design is likewise developing rapidly. Interior designers are responsible for staying abreast of emerging trends and styles. Using the most innovative design ideas is crucial while making a modern home or workplace. But it's equally essential to be conscious. You should know about any design style's negative impact and impending obsolescence. Choosing the Interior Design Course In Kolkata can make one an expert.
Keep the Budget Accurate
It's not too dissimilar from preparing a household monthly budget. The consumer probably has a good idea of how much he can spend. A lot is needed in the modern home's interior design, but he has no idea what type of design he wants. An interior designer's skills shine through when monitoring the client's spending. He creates a space that works within their means. Despite this, it is the interior designer's responsibility to provide practical solutions. The cutting-edge solutions to the client's vision of modern housework.
Keep the Budget in Check
Do you want to stay within your client's design goals and budgetary restrictions? Do you also want to satisfy their design demands? Then you should be able to set and keep to a budget, which is frequently an essential skill to have and grow. Thinking outside the box and sticking to a strict budget are critical. They work for success in this field of expertise. Any profession has a learning curve. The interior design courses provide precisely the proper foundational knowledge. They work to make a successful entry into the field. Some may argue that creativity is an ethereal quality. They can say that it cannot be taught. But anyone interested in a career in interior design would benefit significantly by taking a course in the field.
Conclusion
Interior design refers to the practice of creating interior spaces. These specs should not only be functional and safe but also visually pleasing. Designers can do this. They determine how much space will be required for each room or building. For that, they analyze the furniture needs. Also, they choose color schemes, selecting lighting, and selecting materials. Interior designers may have to draught, interpret, and revise blueprints. For the sake of safety and functionality, there are rules. It is recommended that interior designers be familiar with relevant building regulations. Learn the inspection standards and accessibility requirements through the Best Interior Designing Colleges In Kolkata.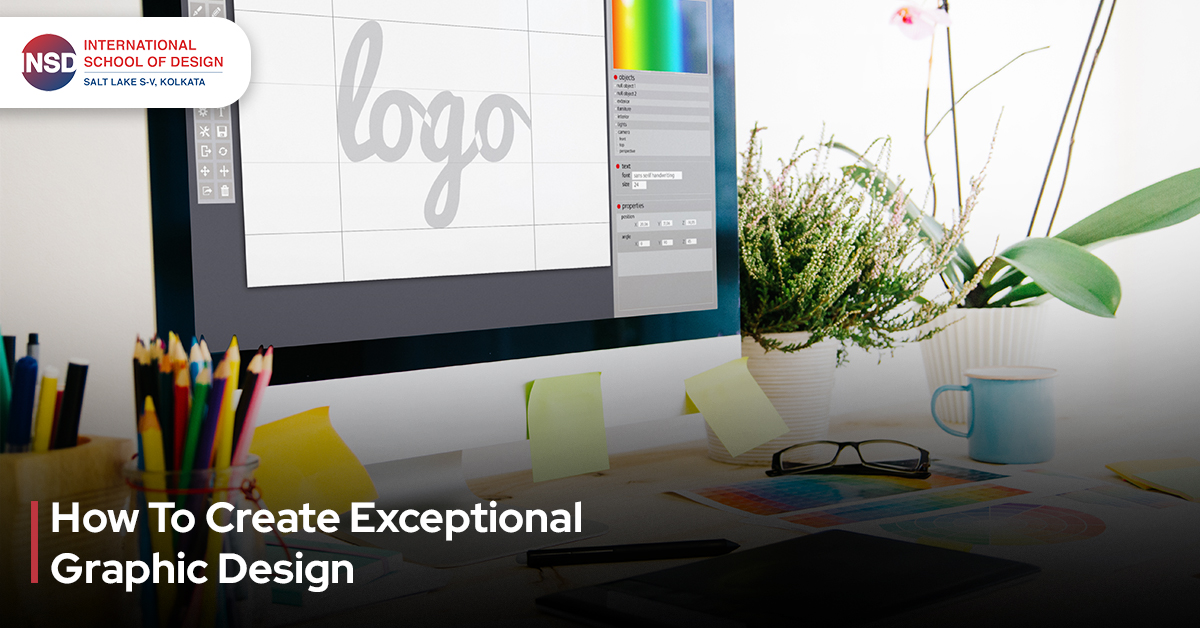 September 22, 2023

INSD Kolkata
Graphic design is a powerful tool that can elevate your brand, convey a message, and captivate an audience. Whether you're a seasoned designer or just…